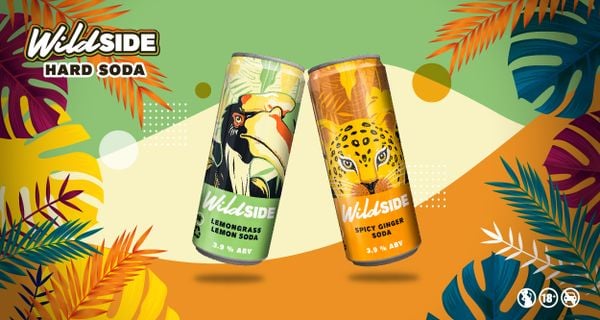 What is Hard Soda?
Hard soda was introduced over 30 years ago as an alternative to beer in the US market. However, this beverage is not really well known in the Asia market. To help you better understand Hard Soda, let's go over some of the most common questions.
What is hard soda?
Hard Soda is an alcoholic beverage manufactured in the style of soft drinks; it comes with many flavors such as citrus, ginger, strawberry, blueberry…In the case of WildSide think of a local fresh juice product with a splash of alcohol and carbonation.
Although Hard Soda contains alcohol, when drinking Hard Soda you will not notice the alcohol, which explains why the drink is better accepted by customers who do not drink much beer but still want to enjoy social time with friends.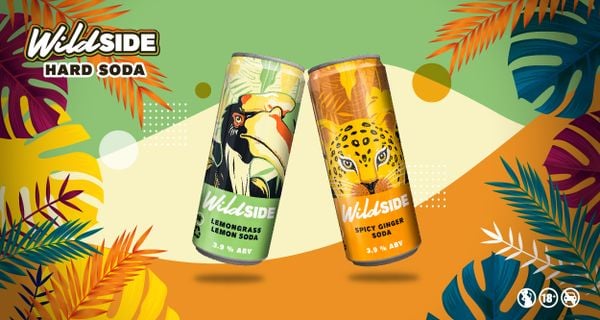 Where is it popular?
Hard Soda was first introduced in the US in the late 80's and has continued to evolve over the years. Currently hard soda has shown massive growth in a new category called Hard Seltzer with brands like White Claw storming the market. While these do well in a weight-conscious culture as they are very light in flavor, high in volume and high in alcohol, not suitable for the local market.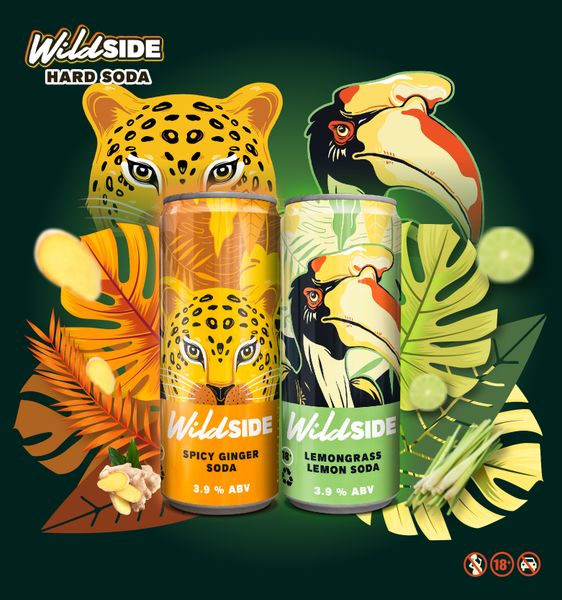 The worldwide demand for alternatives to beer and wine is well established outside of Asia. However, Asia is quickly catching up looking for options that are lower in alcohol, more palatable and affordable. Hard Soda products have become the first choice for people not interested in drinking beer but still want to join the party.
What is the alcohol percentage?
Hard Soda's success in the US market is typically equal that of beer or even higher. In the Asian market this isn't desirable as non-beer/wine drinkers are looking for something lighter. Wildside hard soda not only addresses a lower tolerance to alcohol but also there is no alcohol flavor.
Hard soda is a great choice in social gatherings, parties, dinner, dates, and celebrations. Wildside allows you to join the occasion without getting drunk or having to drink things you think taste bad. Wildside is also another option, something that focuses on flavor, a perfect drink for staying in control or just having dinner with friends.
What other hard soda options are available in Vietnam?
Despite hard soda's popularity in the Western market, this is the very first time that Vietnam has one! Not only that but our hard soda has been created specifically for the Vietnamese palate, with fresh natural local ingredients and made right here in Vietnam.
To bring this product closer to Vietnamese consumers, We created WildSide Hard Soda with two initial flavors: Lemongrass Lemon and Spicy Ginger with just 3.9% alcohol.
Wildside Spicy Ginger is made with 100% fresh local ginger that we cut and process in our factory, for extra flavor we use healthy coconut sugar harvested in the Mekong delta.
WildSide Lemongrass Lemon is made with piles of local lemons, hand-picked and fresh-squeezed in our factory. Then we add a dash of lemongrass to satisfy your nose as well as your taste buds.
As all the ingredients and the production process is 100% taking place in Vietnam, we can say that WildSide Hard Soda is currently the first and only alcoholic soda serving Vietnamese consumers. Both flavors are now available at restaurants and bars all over Ho Chi Minh City; you can also order them online at CraftViet.vn with the Promo Code "CRAFT20" VND 20,000 OFF for order from VND 250,000.
Hard Soda is a perfect choice to replace the beer or wine at parties as well as daily drinks. It gives you a refreshing feeling that makes it easy to communicate and express your personality without getting drunk.
Come with us on a journey to unleash your Wildside!